A picture on a wall is a map of a world with no walls
Tamara is a self-taught 2D artist currently based in Johannesburg South Africa. Tamara started creating visual art as a means to express feeling safely. To cope with the struggles in society as an individual who did not understand it, art became a ventured to the understanding of the mind of a sentient being.
Inspired by love, poetry, divinity and nature, Tamaras art was a means to feel without being ashamed to feel. Combined with visual stories, Tamara has developed her work into symbols, which aims to draw impact on social, spiritual, mental and emotional issues that make our stories stuck in time.
You don't have to be qualified or experienced in understanding my art. You just have to listen.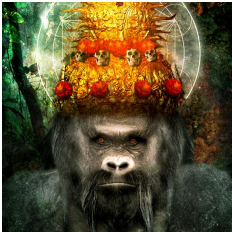 Artist Statement
The intention for my artwork is to create loving images one can feel in the mind, in our echoes that tell our stories. My artwork questions the way we are socially conditioned to belong as the thought of an ideal, dazzling museum prison; and to seek truth beyond illusion.
All design work is created as an alternative form to raising awareness to the strengths and weaknesses of our current social condition.
Human development can go through extreme measures to have purpose in this world because we are disconnected from the nature of being. We cause such madness because we forget to feel.
My visual identity is dedicated to shining a light in a dark place. It is important to find and create beauty because of how "real' a bad dream can get. My artwork aims to connect to kindred hearts and kind minds in pushing the human race forward towards the freedom of expression.
My gift is to share a world of magic through the use of nature, music and love.
A picture on a wall is a map of a world with no walls